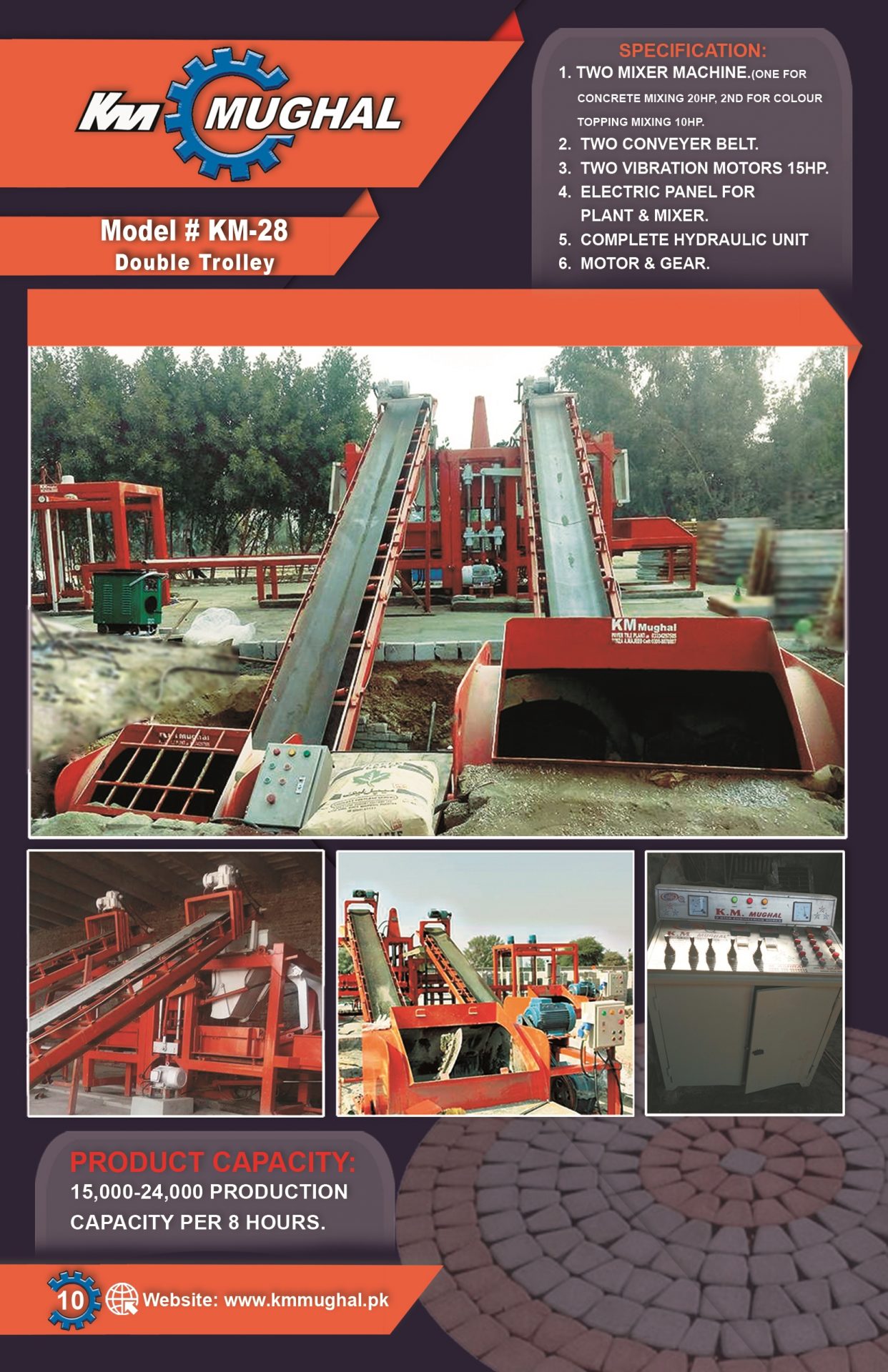 Model KM-28 Double Layer Fully Automatic Concrete Blocks Making Plant
KM 24 Model is Upgraded into KM-28
Fully Automatic Machine Model KM-28 of Double Trolley plant especially manufacture for the huge quantity of colorized brick and tuff tiles as well as paver tiles.
Complete machine contain:
Any design mould. ( Tuff tiles Blocks )
Electric Panel with full of controls.
A hydraulic unit with oil Tank Motor and Pump.
Concrete Material Shifter Belt 30-feet with Motor & Gear.
European 15Hp Vibrator Motors.
Chain Conveyor 30 feet with motor & gear use for auto pallets of the finished move from machine to high ends.
Heavy Raw-Material hopper system for concrete aggregates.
Hopper systems for the colour of Topping Material Storage.
Two Buckets for shifting Material from Hopper to Moulds.
Mixer Machine for Topping Colour of half beg capacity
Concrete Aggregates Mixer one beg capacity.
Automatic pallets Stocker system for making a batch of finished product with European Motor & Gear.